Domain Experience
Providing Technology for Smart Cities has always been Secutech`s Strength. An Important flavour of Smart Cities is also Safe Cities. Secutech has the domain experience to provide Customised Technology in the form of IoT Based Digital Unification Solutions for Smart Cities. These Applications help make the Life of Citizens easy and solve a fair deal of Real World Problems faced in Smart Cities.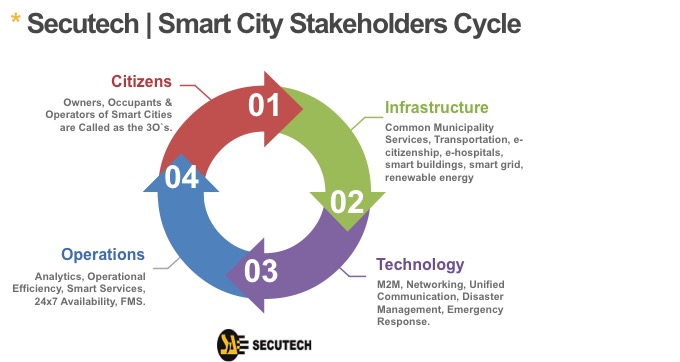 Project Focus : Safe Goa
We have connected Hotels, Industries and Other Critical Facilities  Goa State Fire & Emergency Services Command Control Room. By using our Cloud based IoT Gateway and our IoT Based Digital Unification Service, we are able to connect Remotely to the Fire Detection & Fire Protection Equipment to provide Real Time Updates on Working and Non Compliance. The Project also won the 2017 SHIELDS Award for Safe City Project of the Year.